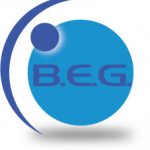 Backstage Entertainment Group, LLC  is the parent company for the services of STS, AirplayAccess, New Music Radio Network and the New Music Showcase. Backstage Entertainment Group, LLC focuses on the needs of radio programmers and consultants. Backstage Entertainment Group, LLC is a marketing information company which focuses its management abilities throughout all aspects of the music industry.
Spin Tracking System encompasses an information outlet for radio programmers, artists, record labels, promoters, songwriters, and publications.
Why artists/labels use AirplayAccess?
No postage expenses (saving you over $1000).
No more downtime waiting for radio to receive your CD
Cut CD manufacturing costs.
 Tracked 24/7. Real-time tracking to view who and how many times a release has been downloaded.
 Integrated with the radio industry's leading STS system.
 AirplayAccess maximizes your releases by sending out a press   release stating its availability.
 View charting sections and see which songs are most popular.
 Your song is available to radio for a minimum of three months (if you song charts, it will remain indefinitely).
Music Industry Experience
Publicity  – Promotion – Music Delivery – Consulting
SUPPORTING MUSICIANS WORLDWIDE
Digitial Music Delivery Systems – Radio Airplay Tracking – National & International charts